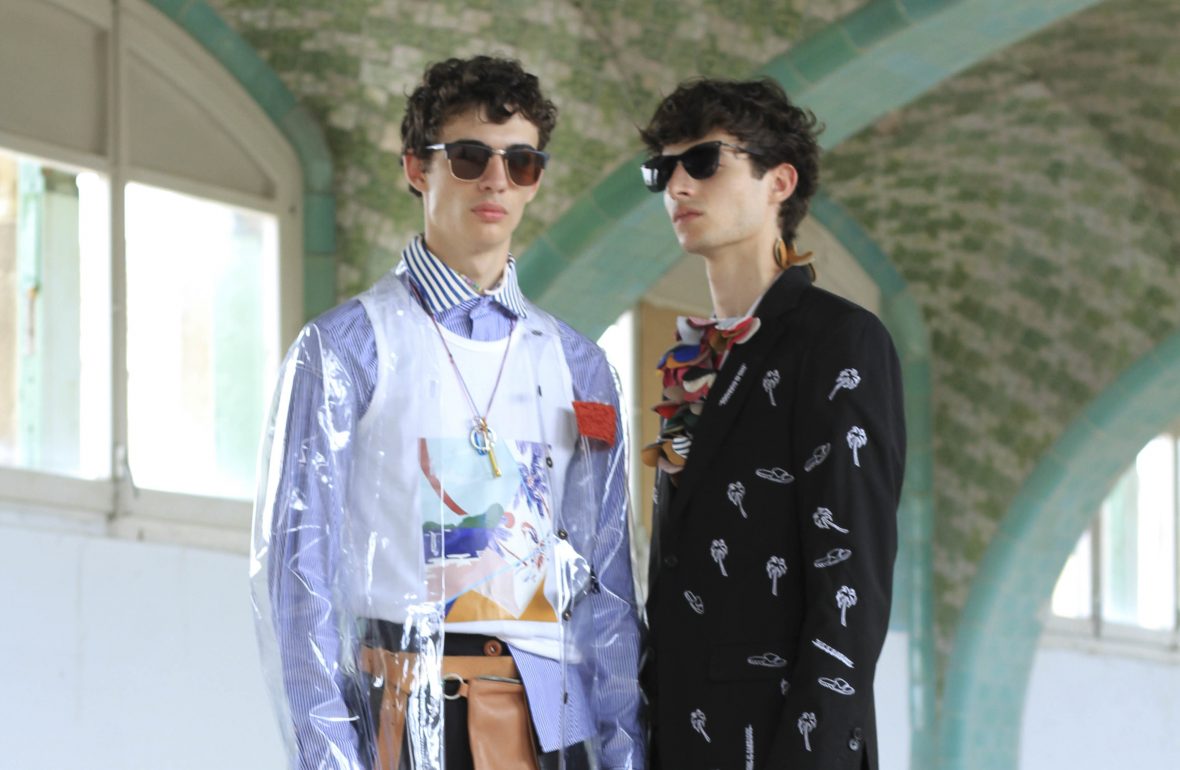 To celebrate the 20 th anniversary of 080 Barcelona Fashion, SUNPERS Sunglasses has taken the leap onto the catwalk alongside Pablo Erroz, one of the most experienced fashion designers at Barcelona fashion week.
It was a total luxury to be able to collaborate with SUNPERS and it is without doubt one of our favourite eyewear brands.

A "ready to wear" fashion brand for both men and women that was founded in 2010 by the designer in his own name.
He is celebrated for his use of top-quality materials, enormous attention to detail and a sense of refined taste. With a product range made entirely in Spain, the designer has been featured on the runways of Valencia Fashion Week, Mercedes-Benz Fashion Week Madrid, Vienna Fashion Week and 080 Barcelona Fashion Week.
Pablo Erroz has won several awards during his career. Some stand out accolades include the Onda Cero 2014 Award for design and the Barcelona Designers Collective curated by Georgina Chapman – founder of Marchesa – and Colin McDowell.
In 2016, he was given the prestigious award for best Spanish menswear designer, awarded by THE WOOLMARK COMPANY, for representing Spain at a European level. His studio is currently actively collaborating with other national and international brands.
What happened at 080 Barcelona Fashion?

At the unveiling of the designer's new SPRING/SUMMER 2018 collection, SUNPERS Sunglasses was the sunglasses brand chosen by the designer to accompany the looks of his collection, Leave to Live.
The modernist venue of Sant Pau played host to the crowded fashion show, which brought together a broad showing from the national and international fashion press, personalities from the world of culture, as well as celebrities. An enclave of luxury in modernist style allowed guests to enjoy a lively catwalk in which SUNPERS Sunglasses could shine, thanks to the collaboration with the Pablo Erroz fashion brand.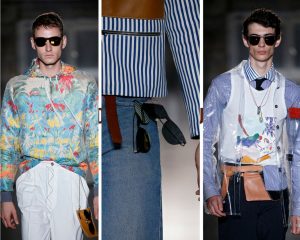 Pablo Erroz's inspiration came from summer, vacations and a dream journey to Barbados, completing the outfits with colour, frenzy and ecstasy. Blended between waves and palm trees, colour and creativity-fuelled adventure were revealed on the catwalk by models of international standing. Denim, leather, cotton, metallics, satin… a myriad of textures in framed textile materials created pieces covered in palm prints, stripes and animal print – especially snakeskin. SUNPERS Sunglasses has become the perfect accompaniment to completing any look from the designer, adding a futuristic touch with flat lens, coloured and mirror-effect frames.
Óscar Kindeland, Marina Pérez, Bram Valbrach, Afrodita Dorado… internationally- acclaimed models wore the twenty-eight looks that were displayed in the basement of modernist building San Pau.
Pablo Erroz decided to count on the presence of SUNPERS for his show, attracted by our values, philosophy and personal style. In the words of the designer himself, "it was a total luxury to be able to collaborate with SUNPERS and it is without doubt one of our favourite eyewear brands".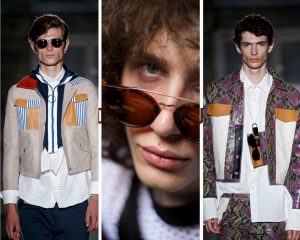 After this success, thanks to our collaboration with Pablo Erroz, we're ready to continue dazzling on the fashion runways all over the world – but where next?
#SUNPERSXPABLOERROZ
Here you can see the catwalk