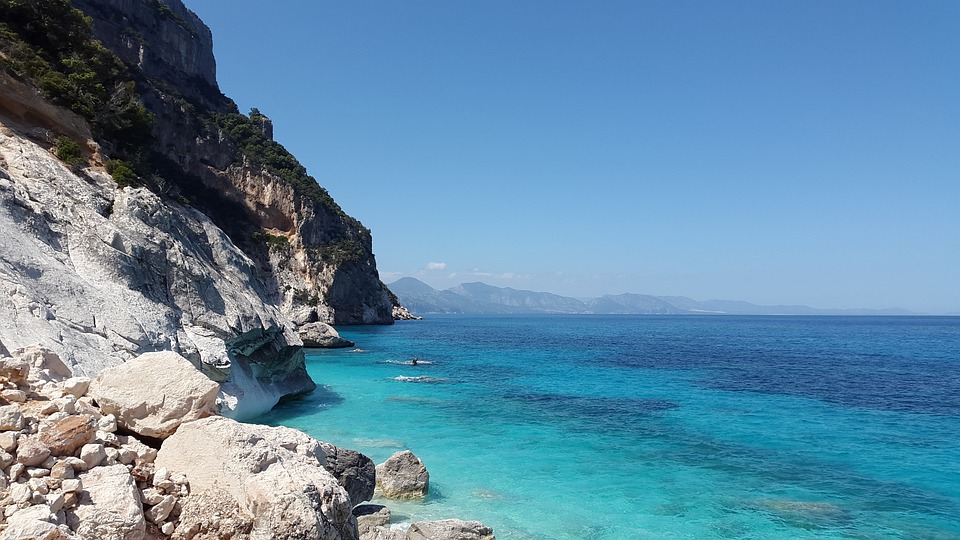 Picture yourself on holiday. Or better yet, imagine being on one of the world's best beaches, surrounded by your friends and soaking up the sun in your SUNPERS. No worries, no stress and no distractions. Only sun, sand and crystal-clear waters. Sounds good, right?
At SUNPERS – as you know – we like to enjoy ourselves. So let us paint a picture for you: grab your backpack, a towel and your bathing suit, and let us introduce you to some of the best coves around the world.
Let us introduce you to some of the best beaches around the world.
9 SUMMER PARADISE COVES
CALA DE SA CALOBRA – MALLORCA (SPAIN)
Cala de Sa Calobra, located in Escorca (Mallorca), is one of the most spectacular coves in Spain. To get there you'll have to travel along 12 km of winding roads, but it's worthtravelling through a storm to arrive in paradise.
CALA DEL MORAIG (ALICANTE – SPAIN)
In the municipality of Benitachell (Alicante) we find Cala del Moraig, one of the most peaceful beaches on the Alicante coast. Just above this beach you'll discover a vantage point that's an ideal place to take some amazing photographs. There's also the option to go walking and get to know all the stunning landscapes in this area.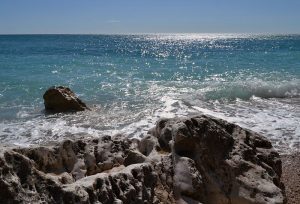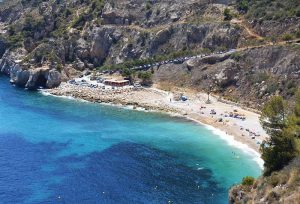 CALA MACARELLETA (MENORCA – SPAIN)
One of the beaches that famously appears on postcards of Menorca is Cala Macarelleta. White sands, turquoise blue waters, high cliffs and wonderful nature are just some of the things that you'll find if you visit this dreamlike beach. Cala Macarelleta is the little sister of Macarella, both on the same bay, where you can walk from one to the other in less than ten minutes. This is Menorcan adventure in its purest form.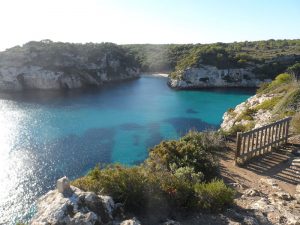 CALA GONONE (SARDINIA – ITALY)
Now we take a leap and move to the stunning beaches of Italy. Cala Gonone is the natural paradise of Sardinia and a good time is guaranteed with all the natural activities available. You can try your hand at trekking, hiking, mountaineering, mountain biking and water sports.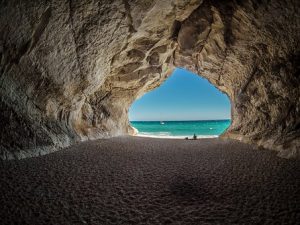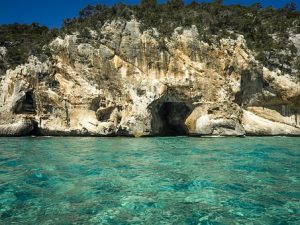 CALA MARIOLU (SARDINIA – ITALY)
Another of the spectacular spaces given to us by Sardinia is Cala Mariolu, located between the cliff tops. One feature of this cove is the incredibly smooth stones, allowing you to walk along the beach as if it were a carpet. It's surrounded by rocks from which the adventurers among you can dive safely into the water.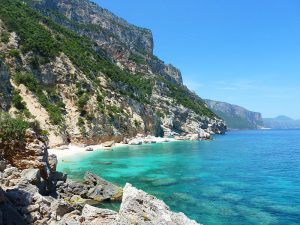 CALA ROSSA (SICILY – ITALY)
Cala Rossa beach, situated on the island of Favignana (Sicily) is considered one of the best in the country. This area is recognised for being the site of prehistoric, Roman and Phoenician settlements, and has a historical and cultural richness as well as a landscape like no other.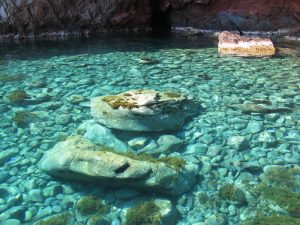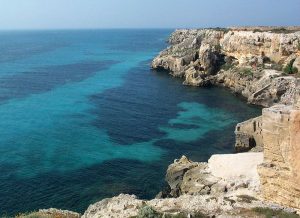 CALA CAPRERIA (SICILY – ITALY)
In the Zingaro nature reserve (Sicily) lies Cala Capreria, a magnificent spot for the very best holidays. You'll have the chance to enjoy hiking trails, climbing the mountains to see the entire panoramic landscape that surrounds this beautiful island from up high.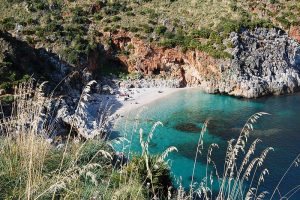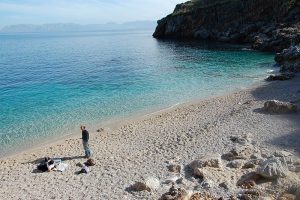 BAIA DOS PORCOS (BRAZIL)
We've crossed the Atlantic and arrived on the beautiful beaches of Brazil. In particular, Baía dos Porcos, located on the island of Fernando de Noronha. This beach is just 100 meters long, but who needs more than that? For two consecutive years – 2013 and 2014 – it was voted the best beach on the Brazilian coastline. The island is a marine sanctuary, which makes it a particularly special paradise for nature lovers.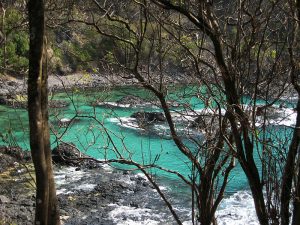 PLAYA AZEDINHA (BRAZIL)
Playa de Azedinha,located in Buzios, sits between the beaches of Azeda and João Fernandes. Just fifty metres from the beach, there's a large amount of vegetation. It is known for its fine sand, calm, transparent waters and pleasant temperatures.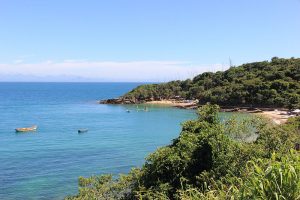 There we have 9 of our global paradises to help you switch off, disconnect, enjoy time with your friends and soak up some sun, all accompanied with your sunglasses and plenty of suncream. If you know more paradise coves and want to share them with us, what are you waiting for?
NO SUNPERS, NO SUMMER