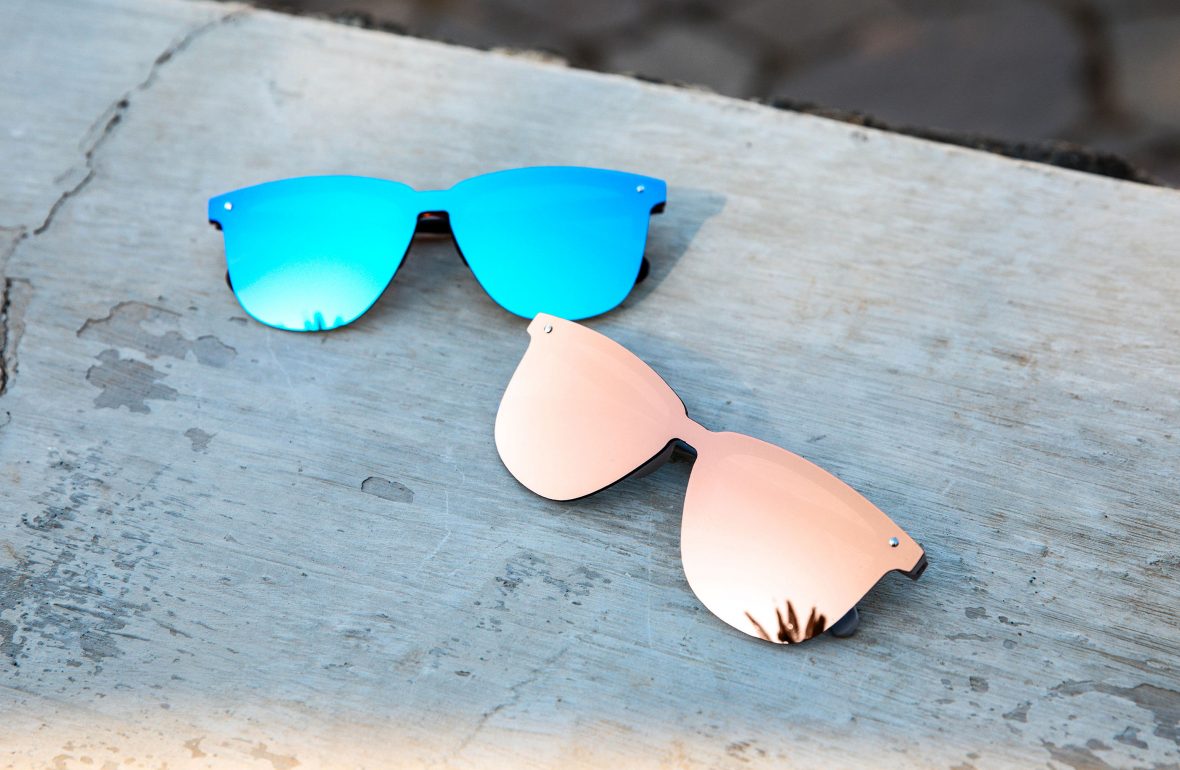 W
henever the temperatures start to rise, it seems we're all the same in deciding that now is the time to reach for our sunglasses case. It's a reflex that comes with the first rays of the season, as they become the perfect accompaniment to all our best summer outfits.
Sunglasses were designed with a clear goal in mind - to protect our eyes from harmful radiation from the sun. But they're also useful in protecting us against other harsh elements, such as wind, dust and reflections that can alter how we see colours and images. As a result, what must be clear is that sunglasses are not just a seasonal accessory, but rather something that should be within our reach all year round. But how do we know what makes good sunglasses?
QUALITIES OF GOOD SUNGLASSES
CE mark: they should have the European mark of conformity, which guarantees that the product is compliant with the legal and technical requirements of European Union safety standards.
UV protection: ultraviolet ray filtering has to be at least 99%.
Filter category: sunglasses should reduce the degree of intensity of visible light and luminosity. Beyond just the lens colour – which should also be taken into account according to use – the category of filter lenses – from 0 to 4 – is associated with greater or lesser darkness that contributes to vision.
Graduated lenses: the glasses we buy shouldn't have graduation and must be neutral. If necessary, and if recommended by a specialist, any graduation required can be applied at a specialised centre.
No expiration date: although it might sound obvious, filters applied to sunglasses shouldn't have an expiry date and should provide safe and continuous protection for your vision as long as they're correctly used.
Minimum guarantee: as with any product manufactured in the European Union, they need to have a minimum of two years guaranteed against breakages caused by faults in the material or manufacturing process.
Stable structure: neither the frame nor the lenses should have any rough spots or points. In other words, sunglasses should have a stable structure to be optimal in adverse conditions and be inflammable.
Information booklet and manufacturer's or distributor's label: this is where you'll find the manufacturer's details, the degree of protection given by the sunglasses, standards for maintenance and instructions for use.
According to FEDAO, in the year 2016 over 6 million pairs of sunglasses were sold in an unregulated way and non-compliant with quality assurance and control standards. So, now that you know how to identify good sunglasses, you can buy your own – being sure that the brand meets all these requirements.
At the SUNPERS family, we recommend that you choose to buy ours and enjoy quality protection from the sun's rays all year round.
Do you want to see our designs?